Jubilee 150
UPDATE 13/5/18
So far we have raised £2766 – thank you to everyone who has supported events.
We have made several more applications to Trust and Foundations.
The Angelus Bell has been repaired and is working, and we recently met with a Stained Glass Window artist for initial discussions about commissioning a new window. Father John has suggested that the new window should replace the existing window closest to the font, and that window should be moved to the window by the organ. This would give the new Jubilee150 window more prominence and more light.
=======================================
A Parish Conversation...
St Joseph's Pastoral Parish Council, parishioners and parish priest Fr. John Newman are preparing to celebrate 150 years since the establishment of their beautiful church in the North Yorkshire town of Tadcaster.
Opened on 31st August 1869 by Cardinal Manning, the then Archbishop of Westminster, the church itself was built with stone from the same source as that used for York Minster. The land was donated by the Vavasour family in 1869.
The Jubilee 150 project was first discussed in the Autumn of 2017 and several suggestions were made as to how this special anniversary might be marked. Several projects are being explored including commissioning a new stained glass window and investigating the possibility of restoring the Peace Bell on the bell tower in the church grounds.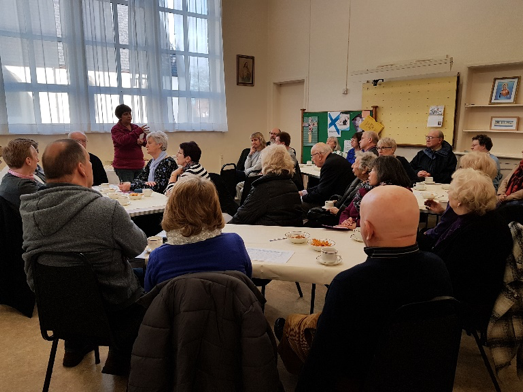 A small group has been established to develop a variety of fundraising activities over the next two years, and began by inviting the parish family to a bring and share lunch held on the 6th of January 2018. Organised by Ivy O'Neil, over 30 parishioners attended and joined the conversation around the ways in which we can celebrate 150 years of this parish.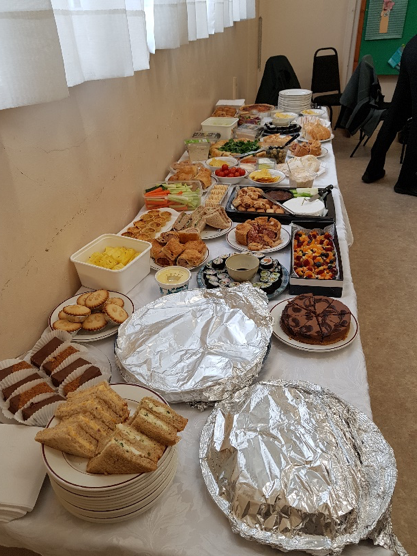 The opportunity to express views and discuss ideas was warmly welcomed by all at the lunch, and plenty of ideas and suggestions were made. A new 'Parish Conversation' board has been developed in the parish hall and this is another opportunity for all parishioners to add their ideas.
Parishioner Deborah Welch who is coordinating the fundraising said, "'It was a great way to launch our Jubilee 150 project and also gave us an opportunity to socialise with one another as friends and parishioners".
There was much discussion and laughter and a wide range of suggestions were gathered together. Ranging from a regular lunch together, barn dances and race nights as well as exploring talents in the Parish with craft events and musical concerts.
So far, a family social is planned for the 17th March 2018, and a parish walk is scheduled for the 9th of June.
Chair of the Parish Pastoral Council Adam Tomlinson said "A community such as St. Joseph's has to have projects and targets to work for, and what better reason to work together and share times together, than to celebrate 150 years of St. Joseph's in Tadcaster. This isn't just for now, it's for the next 150 years too".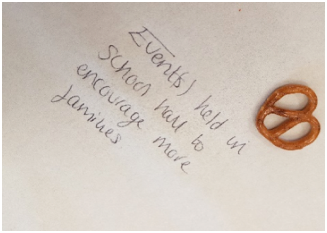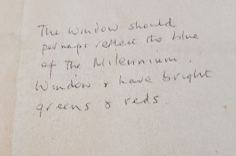 Another Parish lunch will be held in April 2018.
Keep an eye on the 'Upcoming Events' page for more information and details of forthcoming events, and we look forward to seeing you.